Don't talk to me until I've read Capital Caff: Your guide to the latest in coffee happenings around Beijing.
---
Cozy up with a good book at Agora
If you're reading this, then you're no stranger to the fact that print media is obsolete – but to say that the industry is dead is to overlook the profusion of book stores in this city. Some of these exist as an outlet for the niche, carrying hard-to-find, often independently published copies. But more commonly, they are essentially coffee shops with books for decoration, taking in crowds of sweater-donning customers who seek the dual high on caffeine from a cuppa and nostalgia of the leafy page.
Agora is the latest addition to this family of bookafés in Beijing, setting up shop in Wangjing's B.P Maxx City mall. Rather than adopting a strategy of creative drinks (there are some pretty looking ones, though nothing that hasn't been done before), they've leaned into the aesthetics of the shop. Its rooms are spacious, comfortable, and woodsy, with large-table seating for both study groups and large single chairs for a little alone time. The main offense in this regard is the corner with both flowery paintings and physical flowers, which sums up to less than exquisite taste, but it is a small corner of an otherwise well put together shop.
But most attractive of all, especially for the cat-like humans who tend to frequent this sort of store, is the wall of nooks – a creatively set up area with booths for chatting below a pair of privacy cubbies, which, adorably, can be reached by little ladders. Go ahead and climb up into a reading wonderland.
Serving coffee and pecan pie by day and organic wines by night, Housetop No. 9 Bar is another example of aesthetics being the main draw. Located in Jianwai Soho, the bar and coffee shop is defined by its modern, bright white décor that lights up as the sun shines through large windows. But after sunset, the rooms adopt the colors of the orange and red lighting – and the same goes for the subtle mural of a deep, winding passageway that makes the main room feel even larger than it already is.
The real attraction, however, is the location's beautiful spiral staircase that leads to the upstairs seating. Even if you're not headed up there, it's worth a gaze skyward from below.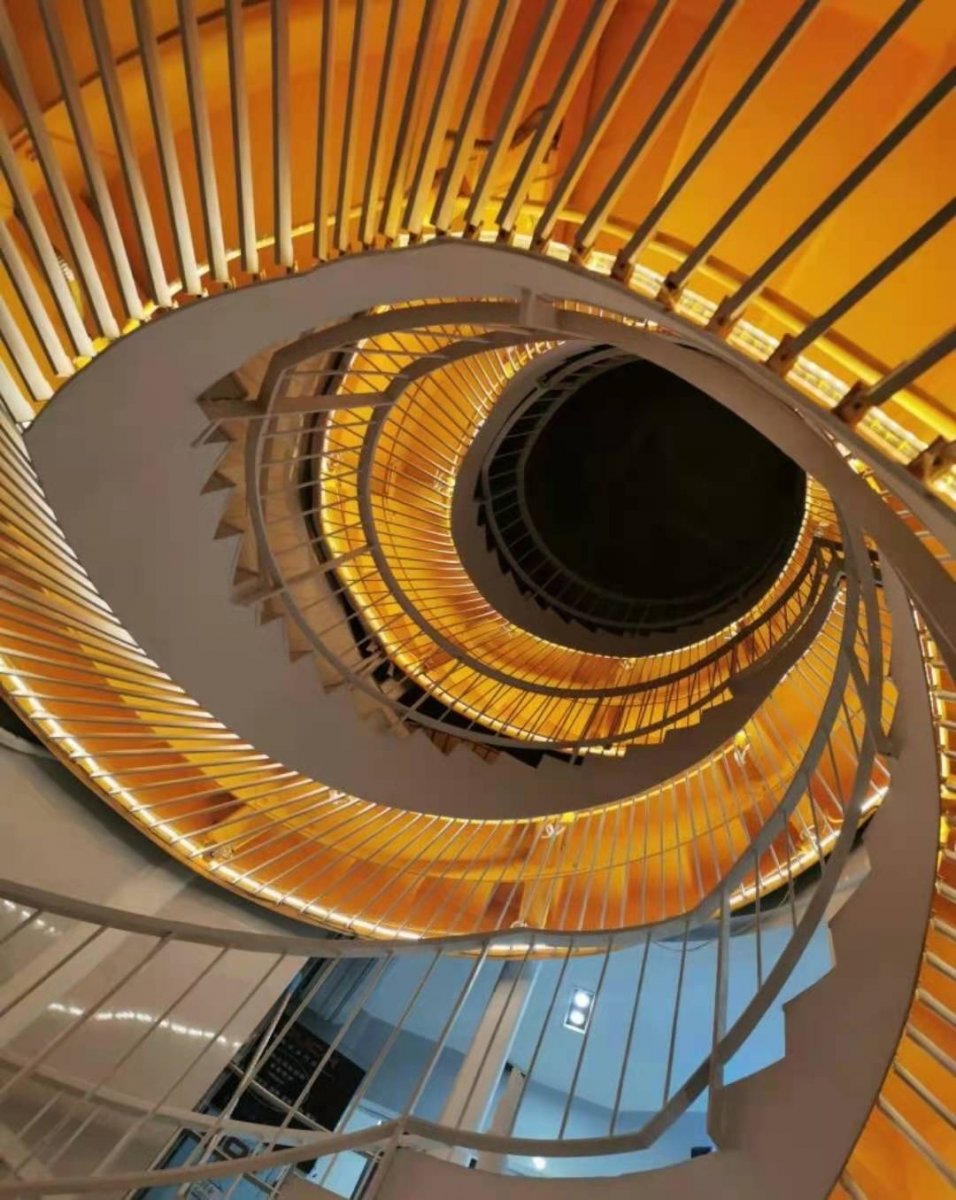 Belray Coffee launches its breakfast-driven stores in Beijing
Finally, we move on to a product-focused opening. Belray is a chain of coffee shops that are new to Beijing and are opening new locations like wildfire in Chaoyangmen Wai, Wangjing, and Olympic Park, perhaps aiming to fill the hole left by the outgoing Costa Coffee that continues to shut down its China-based shops. As far as coffee goes, you can expect a similar product to that chain, but Belray places the stoplight on its "toastie" breakfast sandwiches, packed with cheese, eggs, bacon, and even avocado. These pre-prepared, fast food munchies are no match for the likes of The Daily Bagel, but it's a far step up from a McMuffin.
Opening in Sanlitun Soho, Qing Coffee features an intriguing interior – bi-colored flat stone flooring, seating in sunken walls, and a (sometimes) rotating light fixture above the bar. The menu, topped by yet another "dirty" latte, is largely been-there-done-that, but one item did catch our eye, and that's the poached egg coffee. Complete with the likeness of a cracked egg on its surface, this cup is both chocolatey and salty. With a little bit of protein too boot, it's not a bad option for those hungover mornings.
READ: Capital Caff: Hoper Renovates, River Sludge at Kong Coffee, and Caffeinated Cocktails at Naive Café
Images: Dianping